Lasse is a dwarf and the son of Quinlin the Dwarf Master. He is searching for his missing father. Lasse can be met in the Enchanted Forest at first, directly at the gates to Tiralin. The next time, he will be waiting for the player in the Ice Caves. He can be found in the White Cathedral in the Realm of Clouds and finally in Monagham.
Lani is the wife of Lasse and can be found in Monagham.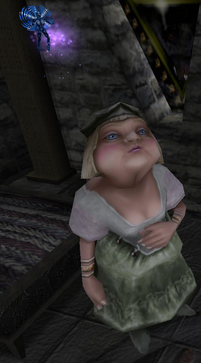 Ad blocker interference detected!
Wikia is a free-to-use site that makes money from advertising. We have a modified experience for viewers using ad blockers

Wikia is not accessible if you've made further modifications. Remove the custom ad blocker rule(s) and the page will load as expected.